For starters, we all have one.
Secondly, we believe the brain is the one common denominator between all businesses, industries, cultures, and people. If you're not working with the brain, what are you really working with?
So if you're wrestling with developing your leaders and looking for something a bit more current AND research-based, you've come to the right place. Response-Able Consulting leverages foundational and current findings from the field of neuroscience to inform our approach to developing leaders. We aim to take the "error" out of the "trial and error" process.
Senior leaders
Mid-level leaders
New leaders
Emerging leaders
Experienced coaches
Coaches-in-training
Meet our partners
We've put together a strategic alliance of neuroleadership experts
for whatever leadership development project you are considering
Paul K McGinniss, PCC RPCC SBL MSHR
Founder, Chief Neuroleader
Paul was introduced to a brain-based approach to coaching upon launching Response-Able Consulting and has become a sought after facilitator, executive coach, coach trainer/mentor, speaker, and thought partner/consultant.
Response-Able Consulting LLC

Zero Point Leadership
Strategic Partner
Zero Point Leadership™ is a leadership, workforce and performance development organization that helps individuals, leaders, teams and organizations use science to drive peak performance, accelerate change and transform culture within themselves and their organizations.
Response-Able Consulting LLC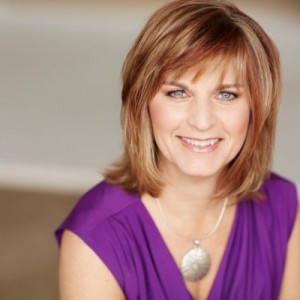 Trish Brandt Consulting LLC
Strategic Partner
Trish Brandt is an executive/workplace coach and strategic business consultant with over 25 years of experience working in a wide variety of industries. She has spent the last 15 years focused on helping organizations develop leadership capability. Through Brandt Consulting LLC, Trish focuses on three practice areas: coaching, training/facilitation and consulting. Her own training in neuroscience-based executive coaching informs her approach to help leaders visualize themselves and their organizations in new ways, accomplish their goals, and lead people beyond ordinary. At the heart of her success is a proven ability to impact performance, engagement, and leadership capability across multiple levels of an organization.
Response-Able Consulting LLC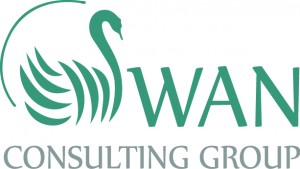 Swan Consulting LLC
Strategic Partner
Swan Consulting Group was founded in 2001 by Susan M. Hahn who served previously as a Vice President and Chief Operation Officer within a behavioral health system. She is a Professional Certified Coach through the International Coach Federation and a Certified Physician Leadership Coach through the Physician Coaching Institute. The company, based in Annapolis Maryland provides a wide range of executive coaching and consulting services with a special emphasis in the healthcare arena. Associates working on behalf of Swan Consulting bring a broad range of expertise that span technical arenas, interpersonal communication, teamwork, employee engagement, performance management and numerous other facets of human behavior in the workplace. In addition, a recently established Speakers Bureau makes available skilled communicators offering diverse and comprehensive backgrounds on a broad spectrum of topics.
Response-Able Consulting LLC

The Creative Executive
Strategic Partner
The Creative Executive Method is here to introduce you to thinking, concepts, and philosophies that will help you identify the pieces that are most important and relevant for you as you continue to build on your leadership and management style. Our course and supplemental offerings provide structure, accountability, and a shared environment for learning and growth.
Response-Able Consulting LLC