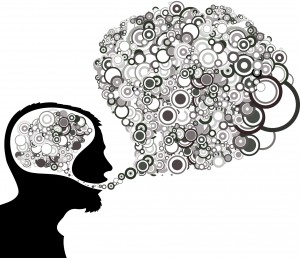 In an earlier post, " What's all the fuss about brain-based coaching," I presented the case for a neuroscience-based approach to coaching (workplace, executive, business–any type of coaching). I also mentioned a foundational idea that guides our brain-based approach: the brain's primary organizing principle to minimize danger and maximize reward.
Still wondering about its value? Hopefully, this blog will give you additional food for thought.
I'm confident about the need for brain-based coaching given the hundreds of active coaches who have attended programs I've delivered who were looking for something more than the coach training they had already completed. Most (you can't win them all, can you?) came away with something valuable if not a transformational shift in their coaching.
Even my facilitation style has evolved and is now grounded in a brain-based coaching approach. I feel my role when delivering a workshop is to be a "facilitator of insight," rather than a platform trainer who "guides" participants to the "correct answer" through more (what I'd call) leading questions. I didn't mean to step on any toes there; it's my journey talking.
Brain-based coaching is a lot about "high intent with low attachment," which is easier said than done. Our inclination is to solve someone else's problem with OUR idea doesn't go away. You still haves ideas and you still want to SHARE them. A brain-based coach simply gets better at "gating" that reaction. With experience, a brain-based coach starts to realize that clients really DO like their own ideas best and the coach's suggestion is often more interesting to the coach than to the client.
That's NOT to say executives and businesspeople don't want you to bring some experience or know-how to the table. They do! For a brain-based coach, however, it's about determining whether in a coaching conversation or session there is a NEED to share or suggest AND, if so, when and HOW to share. A brain-based coach will also be more explicit about what "role" they are adopting with a client given the situation, its context, and the client's stated and unstated needs. I'll often refer to switching hats in a conversation, e.g., "Would you like me to take off my coaching hat and put on my consulting hat?"
"I already do all of that," a coach might say.
Watching hundreds of coaches in action in programs and as a mentor coach or coaching client tells me otherwise. Even newer brain-based coaches need some "seasoning" time. How much? About 6 to 12 months from my observations. We all know it takes time to form new habits and brain-based coaching goes against the grain of our normal human inclinations. I often refer to brain-based coaching as a "delayed gratification" style of coaching. For those of you who LOVE being "the expert" or "the answer person" or "Mr./Ms./Mrs. Fix-it," you will not like being a brain-based coach UNLESS you reframe that preference. The shift is moving from being a "content" expert to becoming a "process" expert. You develop an expertise in your coaching process and let your clients remain the expert on their: situation, business, people, challenges, issues, goals, preferences…
"So what is my value as a brain-based coach," you might ask.
You offer tremendous value as a brain-based coach. You honor your client's brain by understanding its limitations. You help them overcome the "rush to action" by slowing them down and giving them space to look at things differently, while keeping an eye on the high level cognitively irritating or expensive things. You can help them come up with new ideas by speeding up the brain's "insight" mechanism. You know which brain networks are triggered or required in different coaching scenarios and how to strengthen the more valuable networks. Put simply, you work with your client's brain instead of against it. And that's not as simple as it sounds.
If you have questions about brain-based coaching or want to improve your leadership, management, teaching or coaching approach, email Paul@Response-AbleConsulting.com.
https://www.response-ableconsulting.com/wp-content/uploads/2016/01/©-Orson-Dreamstime.com-Abstract-Speaker-Silhouette-Photo.jpg
1605
1868
Paul McGinniss
https://www.response-ableconsulting.com/wp-content/uploads/2014/12/response-able_logo_300x146.jpg
Paul McGinniss
2016-01-05 18:13:46
2016-09-11 22:12:19
Brain-based Coaching Part 2